Club Announcements
Subscribe to posts
This year event will be held at Possum Kingdom Lake.

The accommodations is at the
The Hide-Away Cabins & Inn
. The cabins range in sizes so you can room up to 10 of your closes friends or as cozy a couple.
Also, since the event is close to Halloween again and last year's costume contest was a big hit, we've decided to do it again.
More information will coming forth so stay tune.
Also, checkout our Facebook group for information.
thanks...
The 2017 editions of the Pontiac Southern Nationals and American Pride Show will be presented on September 23rd/24th, 2017

Held again at the Cavanaugh Flight Museum
Follow this link to register for either event, or for both events.
GTO Association of North Texas would like to personally invite the 
North Texas Fiero
 Club to our 
20th Annual Tiger Prowl 
on September 9th (or 10th if 9th is rained out).  We would love to see many 
North Texas Fiero
 Club
 participants come out to Fort Worth. 
This year we are holding the event at 
"Cooper's Old Time Pit Bar-B-Que"
 in the Fort Worth Stock Yards.  This is a Charity event benefiting CookChildren's Heath Foundation.
Please Sign Up Online on our website
 - Online Sign Up  (preferred option is Pay @ Show)
This Show is open to All Year and All Model Pontiac's !!
Check out the Classifieds sections for info on the cars.
Same Fiero place.

Same Fiero tme.
Same Fiero rules.
Welcome to
Spring Fling XII
This year hosted by North Texas Fiero Club
Event Itinerary and route details for March 25th, 2017
I strongly urge everyone to bring their Family Service Radios(FSR)or(walkie talkies) so that during the cruise we can communicate as road conditions can suddenly change unexpectedly as well as other general communications as needed / wanted.
Fiero Club Oklahoma, and their guest, will travel south on I-35 in to Texas. Take the 502 exit and arrive at the Texas Travel Welcome Center. Please arrive by 9:30am. You are encouraged to visit the travel center, and explore what it has to offer. Restrooms, Vending Machines, and a travelers lounge is there for your comfort. Be patient, the NTFC group will be arriving soon.
DFW and Area members will meet up at the Loves Travel Stop, Just north of Denton by 9:00am. Travel North on I-35w and I-35e from the Dallas Fort Worth area, continue north after Denton and use Exit 473 (FM3163) and stop at Loves. Fuel, food, and restroom and meet up in the parking lot. Re-fuel and whatever and be prepared to leave Loves not later than 9:30.
Its about a 30 minute cruise up I-35 to meet up with the Oklahoma crew, at the Texas Travel Welcome Center. The Welcome center is on the opposite side of I-35, so we will need to exit prior to crossing the Red River Bridge.... there is a turn around that goes under I-35 and we MUST get back on I-35 to access the Welcome Center. (The Welcome Center IS NOT ACCESSABLE FROM THE FRONTAGE ROAD!) Take Exit 502 and arrive at Welcome Center.
Debbie plans to bring some breakfast tacos from Taco Cabana, they will be free, but a small donation would be appreciated.
While we are at the Travel Center a few announcements will be made, drivers meeting and general info communicated. I plan to have the staff there prepare some travel brochures and a goodie bag that highlights our travels during the day.
We all will leave the Travel Center approximately 10:30-10:45 on route to our Main Event Stop the "Horton Classic Car Museum" in Nocona, Texas. (About a 35 min trip)
As with all auto related events, safety, and obey local traffic signs and stop lights. Directions to each location will follow, so don't worry if the convoy becomes separated temporarily.
We will line up at the Welcome center, turn on your FSR, switch to channel 2, and we will get on I-35 south, toward Gainesville, Exit I-35 to State Hwy 82 west bound (turning Right).
We will be passing by/through the towns of Lindsay, Muenster, and St. Jo. Followed by our destination, Nocona. Speed limits vary as we drive thru the towns, but reach 75mph in between.
We should be arriving at the City of Nocona at about 11-11:30. As we proceed thru town, we will be turning right, at a stop light, with Wells Fargo Bank on the right corner. This is Clay Street. Proceed on Clay past four streets, turning Left on Walnut St. Horton Classic Car Museum is on the left. If possible try to line up in front of the Museum for a Photo Op.
Admission to the Museum varies. Children (under 12) is $8, Seniors are $10, General Public is $12. Service men (women), Police Officers, Firemen, Military active and Veterans, admission is Free. I have talked to the Museum Director and he is willing to offer a discount for our group as long as we have 20 or more paying customers. That rate is $8, I will need to collect all moneys before we enter the museum to simplify the admittance process, I will give each of you a wrist band. Regardless of whether we have 20 or more, I will still need to collect money to simplify our entry.
Our Director also commented that he would be happy to give us a guided tour.... depending on how busy the museum is on that day.
We will tour the Museum for about an hour to hour and a half. Then we will continue our caravan to our lunch stop. There might be another opportunity for a Photo Op before we leave Nocona, at this point that is still to be determined. Also depends on how we are doing on our time schedule.
We will leave Nocona around 12:30-12:45, traveling East back the way we came to Gainesville and then South bound on I-35. Heading for our lunch stop at Bebo's Hot Rod Cafe (Audrey). Travel time is about an hour and 15min from Nocona.
Traveling south bound on I-35 we will exit at Valley View, and take FM 922 East(turn left after exit) to Tioga. FM922 will take us just north of Lake Ray Roberts, with a few water crossings(bridges). FM 922 will end at State Hwy 377 in Tioga. Turn right travelling south on 377. continue south past FM455 (5 miles) and Bebo's and Kathy's Cafe is on your left. Prices are moderate. Arrival time should be around 2pm. Again we will try to line up for a Photo Op if possible. When we were there during the scouting trip the parking lot was full, but we will try. We plan on a hour and a half stop.
Once our visit to Bebo's is done, we will backtrack a bit, and head back to FM455. At the traffic light we will turn left and travel about a mile to drive down to the base of Lake Ray Roberts Damn. There are a couple of areas down there where we can "Fling" the Spring! Upon conclusion of the contest, awards will be presented, and Then bid farewell to our Fiero Friends. NTFC Monthly meeting will continue afterwards.
From our contest area, back track to FM455, travel West (turn Left at the junction) and follow to Sanger where I-35 will take you where you need to go.

Lastly, if you would like to attend any of the Hot Rod Power Tour from

June 10-18

, please contact Tom or I. We are doing the long haul, but will take you guys any way and any day we can get you. Maybe just join for the Austin, DFW, OKC legs... But please take at least a partial day off when the tour hits DFW and come out to see what it is like. 8000 beautiful machines. 8001 if I count myself...
NTFC has several fine examples waiting for new owners, take one or all home for you or your love ones to enjoy. Check out the Classifieds sections for info on the cars.
March 23th! 
NTFC and the Oklahoma Fiero Club bring you SPRING FLING VIII !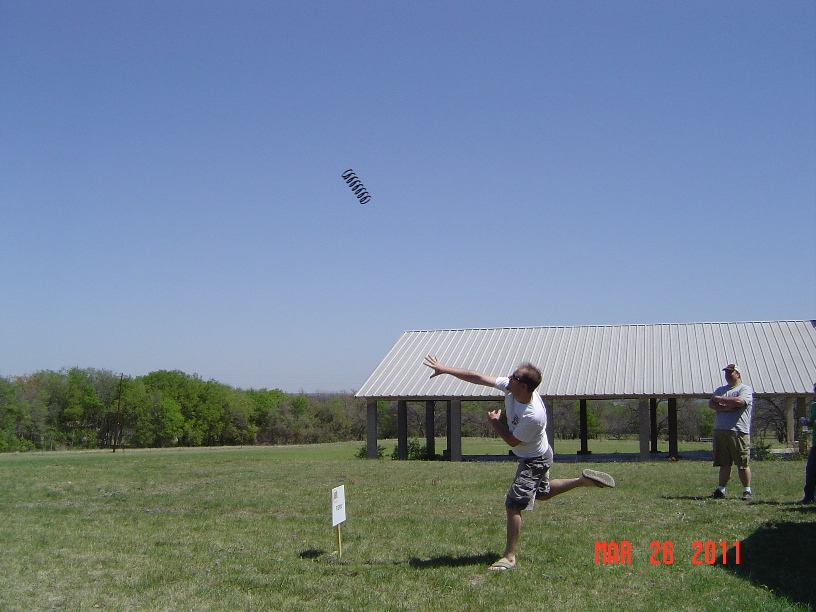 This is our second joint venture including our great northern neighbors in Spring Fling. Last year worked well, though we will never eat at Two Frogs again..., and the cruise was somewhat spartan, but nonetheless... we all had a great time flinging springs and seeing old friends!
Spring Fling serves as the NTFC monthly meeting for March.
for Spring Fling 8, the NTFC side is going to try to be at Grandpappy Marina at 1100. This is on the Texas side of Lake Texoma, address is: Grandpappy Marina, 132 Grandpappy Dr. Denison, TX 75020
At the marina is a restored Brigantine sailing ship. They offer tours for $12. The tour is about 40 minutes, and may not interest everyone... but the area looks nice with a large parking lot... so if people don't want to tour, they can just hang out and visit. Here is a website for the ship:
http://www.sailcompassrose.com
Windy's Catfish, 172 Boat Club Rd, Cartwright, OK 74731
We will plan on trying to get there around 1200. So if some of the attendees cant make the marina, just meet us for lunch at noon. Windy's said they would put us in our own private side room. The fish tasted good, and they said they had good burgers and chicken fried steak.
After lunch, around 130p or so... I will lead us down behind the Dennison Dam. There we will find a field we can fling our spring, visit, and take photos.
The cruise we only be about 45 miles or so... but the road is bumpy and twisty... so we will just keep it at Sunday leisure driving speeds.
The cruise ending will be at a Sonic or Dairy Queen in Whitesboro. We can wrap up, visit, and it should make a convenient place to either head North or South from. I was aiming to be done around 4-430p, that way both clubs could still drive home in daylight, or get supper when the time comes.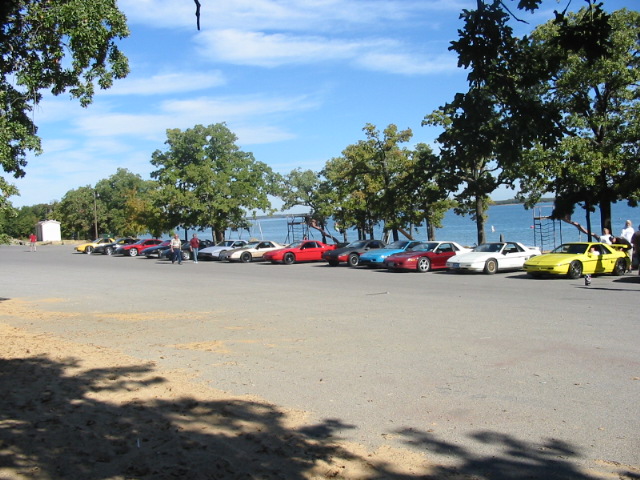 We had a great turnout last year, and I am looking forward to seeing you all the 4th weekend of March, 23rd!
For the NTFC gang that would like to caravan.... here is what I have in mind:

All the West side crew that want to caravan to Texoma will meet at the Travel America Truckstop where I-35 and US-77 cross, north Denton.
Meet and fuel up and leave at 0900!

For our East side posse... I suggest meeting the West side gang at the Carls Jr, right off US-75 and FM-455 in Anna.
Plan on leaving there at 1000.

Then we can cruise as a combined NTFC caravan for about 40 miles to Grandpappy's Marina to be there at 1100.
We will stop and get gas at the exit for the Dennison Dam.

If you have family service radios, bring 'em... keep up with road conditions, directions, and random banter.  I am also inviting other clubs.  Trying to Drive and Preserve Excitement!

-blake